Deciding to become a vehicle inspector
By partnering with ProTechnologies vehicle inspectors can be sure of full support for their operations.
Are you a vehicle inspector or planning to open a vehicle inspection centre?
You want to join the community without joining a network?
Are you passionate like us?
Become partner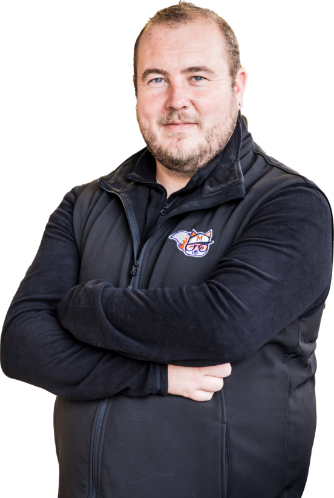 Whether you have just started out in the profession, or have already worked in the automobile sector, or perhaps you have just made the decision to take up a new professional challenge, the role of vehicle inspector offers a real and enriching opportunity for personal and professional development.  
Discover how to become a vehicle inspector thanks to a work-linked training scheme.  
This profession requires extensive knowledge of the PV/HGV markets in order to successfully perform all the necessary tasks. The job of an inspector involves establishing a full assessment of the condition of a vehicle but does not entail carrying out repairs to the vehicle. 
VEHICLE INSPECTOR FOR PASSENGER VEHICLES 
In order to obtain the initial inspection certification, each candidate must either have a Professional Qualification certificate or a professional certificate for the inspection of passenger vehicles. In the absence of these two justificatory elements, the candidate will need to obtain the following prerequisites.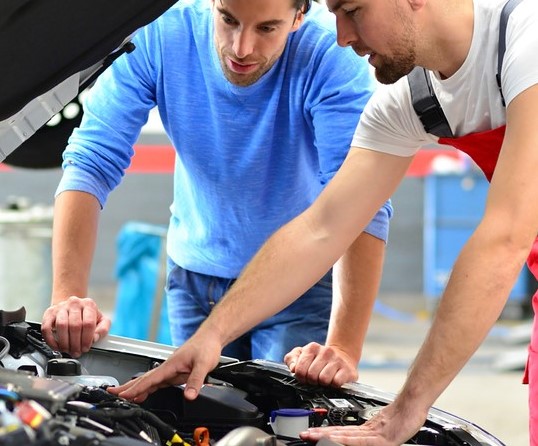 Prerequisites in order to become a vehicle inspector
A level IV vocational certificate delivered by the national department of education specialised in vehicle maintenance for passenger vehicles, industrial vehicles or road haulage. It is also possible to present an equivalent qualification as recognised by the National Registry of Professional Certifications.
A level III diploma registered by the ministry for education qualifying you as a vehicle expert or a BTS in after-sales service with a speciality in passenger vehicles or industrial vehicles. 
Anybody wishing to become a vehicle inspector for passenger vehicles must carry out an initial qualification for the inspection of passenger vehicles. The minimum duration of the initial qualification is 245 hours of theory performed in a training centre and 70 hours of practical training in a specialised centre. It should be noted here that this qualification can only be performed once the other qualifications (listed above) have already been acquired as defined in the OTC ruling dated 18 June 1991.  
Please note: A complementary theoretical and practical 14-hour training course must be performed for vehicles running on LPG and natural gas. Find out more about our training courses.
If you are an EU national, you must be able to provide evidence of a training qualification certified by the member state or a competent professional authority. Furthermore, you must have three years professional experience carried out within the past ten years. 
In order to maintain the qualification of vehicle inspector you must perform 20 hours of professional training every year. And for vehicles equipped with natural gas or LPG reservoirs the inspector must perform at least 2 hours of professional training per year. 
Managers of vehicle inspection centres 
Managers of inspection centres must perform a minimum of 35 hours of professional training within the first 6 months of receiving official accreditation. And unlike vehicle inspection officers, in order to maintain the accreditation, professional training must be performed every 5 years. This training course lasts 14 hours. If prior to running your own centre you were already a qualified vehicle inspector the extra 14-hour training session does not apply.  
HEAVY-DUTY VEHICLES INSPECTOR
In order to become a heavy-duty vehicle inspector (Q1), excluding vehicles for the public transport of persons and hazardous freight transport, the inspector must hold a professional qualification certificate (CQP) or hold the title of heavy-duty vehicle inspector. 
In a case where the two aforementioned conditions are not met, other solutions are possible. An initial training course of 245 hours of theory performed in a training centre and 105 hours of practical training in a specialised centre are necessary in order to gain the qualification of heavy-duty vehicle inspector. However, this initial training also carries the same pre-requisites as those necessary for the initial training of passenger vehicle inspector. See above.
For the initial qualifications of Q2 and Q3 inspector, the candidate must be able to justify respectively the completion of a complementary training course of a minimum of 21 hours (13 of theory and 8 practical) and 30 hours (20 hours of theory and 10 practical).
If you would like more information on how to become a vehicle inspector, please get in touch.